GK Questions and Answers – Welcome to www.AniCow.com > one stop destination for General knowledge questions answers and GK Quiz. Here we have discussed some important and common general knowledge questions and answers.
Here we have covered gk questions from different topics like –
* Sports terms, sports GK questions
* Indian festivals
* Famous Painters and painting GK questions
* Important operations and missions conducted by defence forces and government
* Popular books and their authors GK questions
These General knowledge questions with answers are common questions which are repeated on every exams.
GK Quiz – GK questions and answers
Q. Bhaiya Dooj or Tikka is a regional festival of
a. himachal pradesh
b. haryana
c. madhya pradesh
d. andhra pradesh
Ans. b
Q. 'Trampoline' is a sports term related to which sports
a. polo
b. gymnastics
c. volleyball
d. basketball
Ans. b
Q. 'Diamond' is a sports term related to which sports
a. gymnastics
b. baseball
c. basketball
d. boxing
Ans. b
Q. 'Gaudavaho' a historical poem in Prakrit is authored by
a. Vakpati
b. S.C. Bose
c. S.N. Banerjee
d. Panini
Ans. a
Q. The Jwalamukhi fair is associated with which state
a. andhra pradesh
b. himachal pradesh
c. uttarakhand
d. west bengal
Ans. b
Q. 'Cannon' a sports term is associated with which sports
a. baseball
b. billiards
c. hockey
d. polo
Ans. b
Indian festival GK questions and answers
Q. 'Sravan utsav' is a popular festival of
a. assam
b. west bengal
c. uttarakhand
d. arunachal pradesh
Ans. c
Q. The festival 'Karva chauth' originates from which state
a. haryana
b. punjab
c. rajasthan
d. gujarat
Ans. b
Q. 'Loku' is a festival of
a. maharashtra
b. assam
c. arunachal pradesh
d. odisha
Ans. c
Q. The stick used in Polo sports is called
a. put
b. punter
c. mallet
d. rook
Ans. c
Famous books and authors General knowledge questions and answers
Q. The famous historical book 'Sisupal vadh' is authored by
a. varahmihir
b. bharbi
c. magh
d. dandin
Ans. c
Q. Who is the artist of the painting 'Marble Pieta'
a. Leonardo-da-vinci
b. Michael angelo
c. Sanjio raphael
d. Rembrant
Ans. b
Q. The historical book 'Ashtadhyayi' is written by
a. patanjali
b. panini
c. aryabhatta
d. varahmihir
Ans. b
Q. 'Chinaman' is a sports term associated with which game
a. polo
b. cricket
c. hockey
d. football
Ans. b
Q. 'Taruner swapna' book is authored by
a. S.C.Bose
b. S.N.Banerjee
c. Rammohan roy
d. Jamini roy
Ans. a
Q. Pooram and Onam Festivals are from which state
a. Kerala
b. Karnataka
c. Andhra pradesh
d. Odisha
Ans. a
Q. The famous book 'Songs of India' written by
a. Annie besant
b. Sarojini naidu
c. J.L.Nehru
d. B.B.Paul
Ans. b
Q. From the following options who wrote Ram charitmanas
a. visakhdutta
b. tulsidas
c. kalidas
d. bhababhuti
Ans. b
Q. Operation Cocoon is associated with
Ans. It was a joint police operation conducted by Tamilnadu and Karnataka to catch Veerappan and his associates
General knowledge quiz – Sports terms
Q. Sports terms like 'put' and 'tee' are associated with which sports
a. badminton
b. golf
c. hockey
d. cricket
Ans. b
Q. Sports term 'dummy' is associated with which sports
a. golf
b. bridge
c. horse racing
d. hockey
Ans. b
Q. Sports term 'Bully' is associated with which sports
a. basket ball
b. hockey
c. gymnastics
d. lawn tennis
Ans. b
Q. 'Yogasutra' is written by
a. Panini
b. Patanjali
c. Barahamihir
d. Aryabhatta
Ans. b
Famous painting with their painter General knowledge quiz
Q. 'Urdha akashe siddha dampatti' is a famous painting by
a. rabindranath tagore
b. abanindranath tagore
c. nandalal basu
d. ravi verma
Ans. b
Q. The painting 'Baptism of christ' painted by
a. Pablo picasso
b. Henry matisse
c. M.F.Hussain
d. Leonardo da vinci
Ans. d
Q. Sports terms like 'heave' and 'half nelson' are associated with which sports
a. golf
b. kho-kho
c. wrestling
d. bridge
Ans. c
Q. 'Revoke' term is associated with which sports
a. golf
b. bridge
c. chess
d. archery
Ans. b
Q. The famous book 'Soul of India' written by
a. Ram mohan roy
b. Bipin chandra pal
c. Sarojini naidu
d. S.C.Bose
Ans. b
Q. 'Goru' festival is associated with which state
a. manipur
b. assam
c. odisha
d. west bengal
Ans. b
Q. The painting 'Prison yard' is painted by
a. pablo picasso
b. henri matissi
c. michael angelo
d. vincent van gogh
Ans. d
Q. The sports term 'Lob' is associated with which sports
a. polo
b. table tennis
c. lawn tennis
d. football
Ans. c
Q. 'Kathina civara' is a festival of which Indian state
a. himachal pradesh
b. arunachal pradesh
c. uttar pradesh
d. maharashtra
Ans. b
Q. 'A nation is making' book is written by
a. lala lajpat rai
b. S.N. Banerjee
c. subhas chandra bose
d. V.D. Savarkar
Ans. b
Q. 'Kharchi puja' festival is celebrated in which state
a. tripura
b. assam
c. bihar
d. nagaland
Ans. a
Q. Sports term 'Penalty corner' is associated with which sports
a. football
b. hockey
c. base ball
d. volleyball
Ans. b
Q. The famous painting 'Ganesh Janani' was painted by
a. nandalal basu
b. rabindranath tagore
c. jamini roy
d. abanindranath tagore
Ans. c
Q. The famous operation 'Operation Monsoon' was associated with
a. army action against Maoists
b. army action (anti poacher) to save Indian forest
c. police action to kill Virappan
Ans. b
Q. From the following which one is played in Synthetic court
a. wimbledon tennis
b. U.S. open
c. australian open
d. french open
Ans. c
Q. 'Duplicate' is a sports term which is associated with which sports
a. gymnastic
b. polo
c. tennis
d. bridge
Ans. d
Q. 'Madhavrai' festival is celebrated in
a. punjab
b. gujarat
c. rajasthan
d. maharashtra
Ans. b
Q. The book 'Panchasiddhantika' written by
a. varahamihira
b. chanakya
c. ashoka
d. tulsidas
Ans. a
GK Questions and answers – Various operations and various missions
* Operation Vijay – It was an operation by Indian army to flush out Pakistani from Kargil sector
* Operation Flood – It is related to dairy development program in India
* Operation sunshine – This operation was conducted to remove hawkers from Kolkata street
* Operation Bluestar – Conducted by Army on terrorist group in Golden temple, Amritsar
* Operation Anaconda – By american army against Taliban troops in Afghanisthan
* Operation Black board – To emphasis on primary school education, to remove illiteracy
* Operation Black gold – Conducted by CRPF (Central Reserve Police Force) to stop opium smuggling
* Operation Shakti – Related to Pokhran-II blast (1998)
* Operation smiling buddha – Related to Pokhran-I test (1974)
* Operation polo – Indian annexation of Hyderabad – Conducted by newly independent Indian police and military to occupy Hyderabad into Indian union
* Operation Gentleman – Conducted by CBI and police on match fixing issues
* Operation Rhino – Conducted by army against ULFA (The United Liberation Front of Assam) in Assam
* Operation Golden bird – Conducted by Indo-Myanmaar joint army to drive out ULFA (The United Liberation Front of Assam) from Indo-Myanmaar border
* Operation cactus relief – Rescue operation conducted by Indian army against Pakistani soldiers in Bangladesh
* Operation safed sagar – Conducted by Indian air force to recover Kargil sector from Pakistan during Kargil war
* Operation Cocoon – Conducted by Karnataka and Tamilnadu police to catch Virappan
* Operation red hunt – Conducted by Indian para military force to catch or kill Maoist
* Operation Geronimo – Conducted by USA Seal commando to kill Osama Bin Laden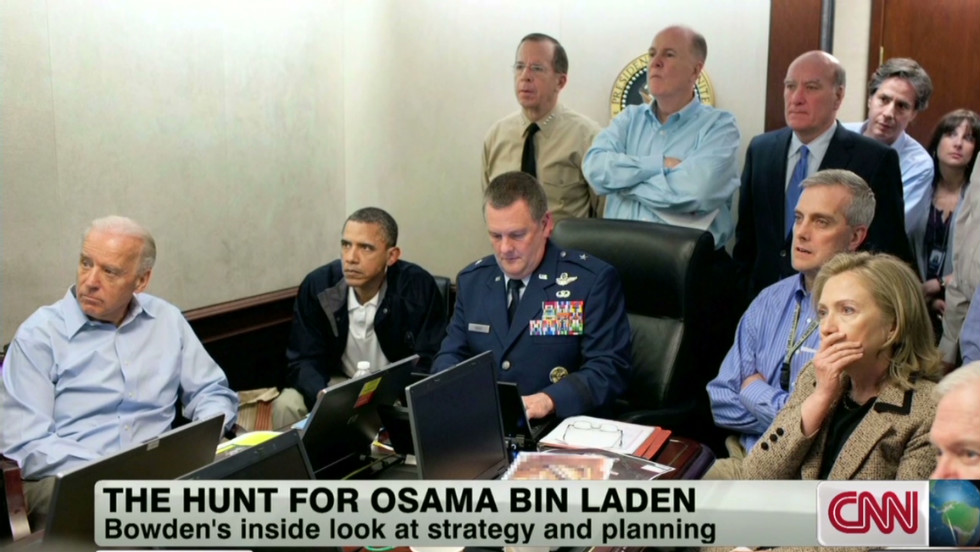 * Operation X – Hang till death of Ajmal kasab (Mumbai attack terrorist) @ Yerwada jail, Pune
# For more GK quiz – click here